Students in Mr. Miller's 9th grade science class meet an adult Bullsnake during September 2001.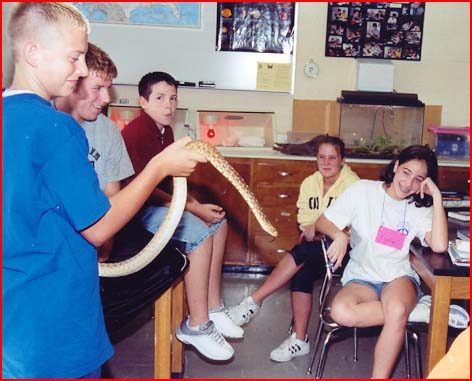 The photos on this page are of several of the 9th grade students at Northern Hills Junior High School as they meet an adult Bullsnake.

The Bullsnake is a harmless snake that is native to Kansas. It is very benefical since it eats many harmful rodents such as rats and mice.